To offer the most sustainable products on the market, sometimes, you must create them first. One recent industry achievement that produced a sustainable solution — while saving operators money — is the Eco Series System from fresh whipped-cream experts, iSi.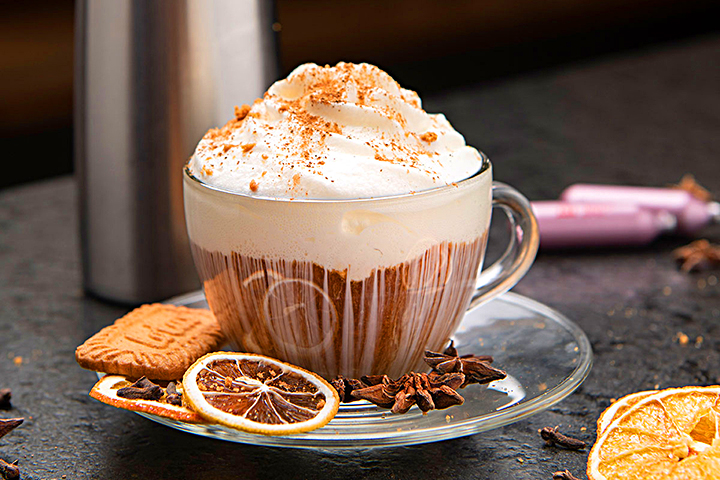 Chefs Love Whipping Siphons
Austrian-led corporation, iSi (pronounced "E-C") has been the market leader in whipper, siphon, and gas charger technologies for over 55 years. Professional chefs rely on iSi siphons because they are high-quality, reliable tools that fuel the imagination. Their whipping and beverage siphons used with gas chargers are multiuse tools masterful at creating:
Whipped cream
Foams
Bubbly drinks
Marinade injections
Flavor and aroma infusions
Hollandaise and other challenging sauces
Quick pickling
As new innovations usher in the future, the foodservice industry continues to leverage technology and create new systems beneficial to people and our environment. While their products have always carried a sustainable edge, iSi recently unveiled the first and only climate-neutral food whipping system, featuring the iSi Green Whip and Eco Series Professional Charger.
Introducing the iSi Green Whip & Eco Series Professional Charger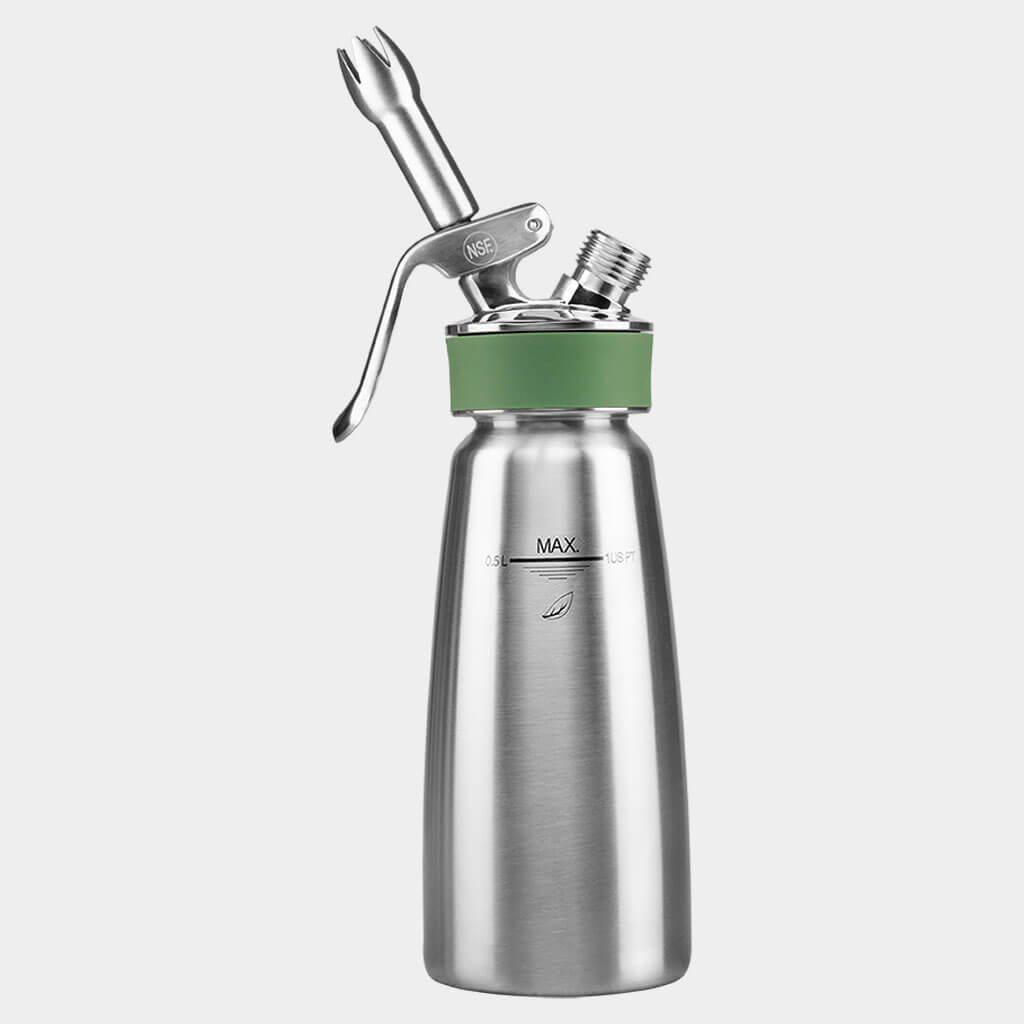 As has been noted, professional chefs, bakers, and mixologists all rely on iSi products because they work reliably, consistently, and offer an expansive number of techniques that improve food service.
With this in mind, the Green Whip and Eco Series Professional Charger perform exactly like the iSi whipping siphons chefs already love, while offering a fiscal and environmental upgrade. The Green Whip, like all iSi siphons, is NSF certified, commercial-dishwasher safe, and durable for years of use in a fast-paced commercial environment.
Unlike other whipping siphons, however, the Green Whip produces more portions while using the same amount ingredients thanks to new feats in engineering. Depending on the ingredients, this efficient system saves more than 15% on the dollop.
Crush Climate-Impacting Emissions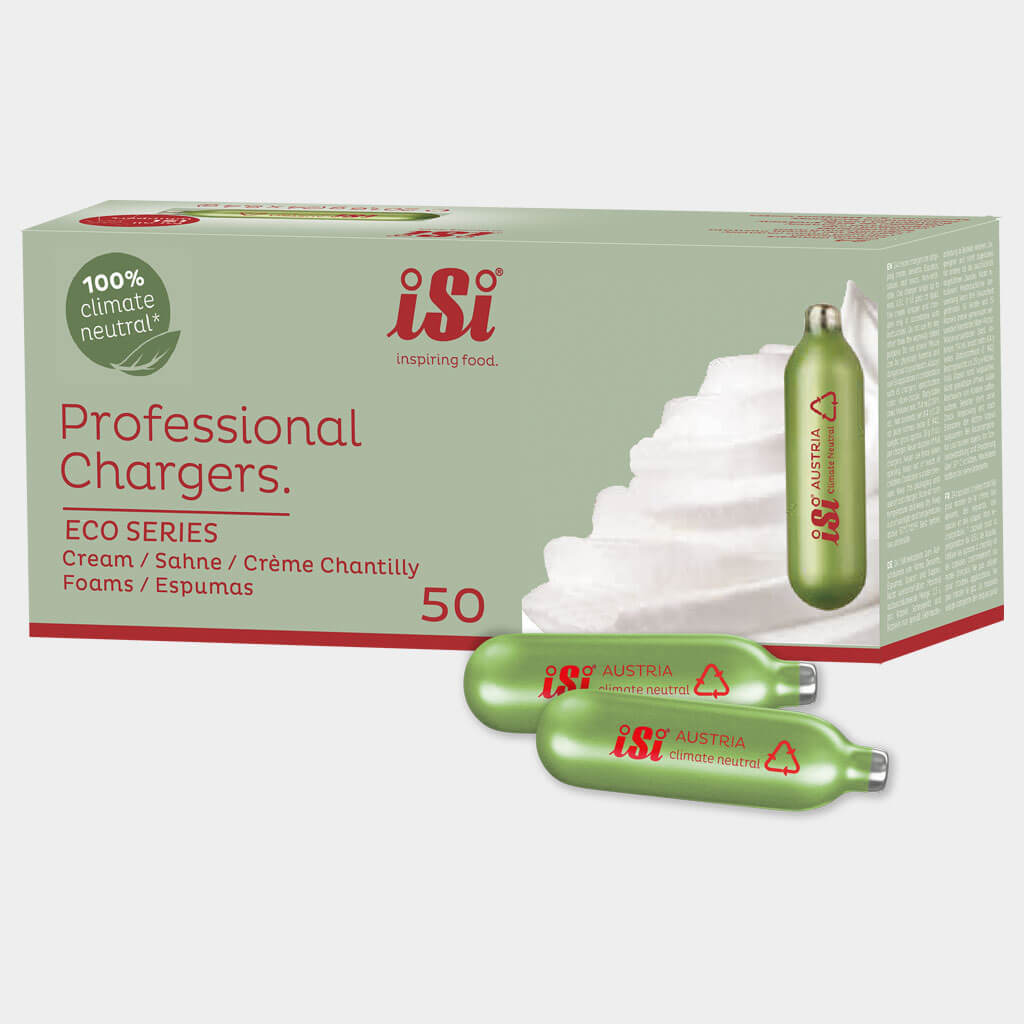 Through technological investments, accessing renewable green energy sources in production, and engaging in United Nations-certified compensation projects, iSi now offers 100% certified climate-neutral chargers.
The Eco Series Professional Charger is the world's first climate-neutral N2O charger and uses European steel which is significantly more climate friendly and future-focused than the current state of steel production in Asia. Additionally, the material used to produce the Eco Series Professional Charger is made from 30% recycled steel, lessening the environmental impact even further.
A Whipped Cream Comparison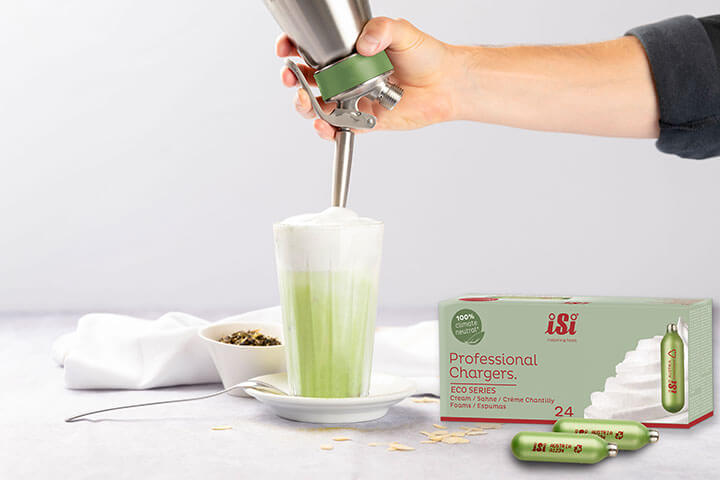 Traditional cans of factory-produced whipped cream are convenient, but their one and done remainders often end up in landfills. Comparatively, the iSi Eco Series is an environmentally and financially responsible alternative to one and done a can of whipped cream.
Serve Your Employees and Patrons With the iSi Eco Series
From a commercial kitchen perspective, the iSi Eco Series system offers so much more than a can of aerosol whipped cream:
Instead of one flavor, iSi's Green Whip encourages experimentation and flavor notes can be curated to each chef's specification.
As an alternative to the single-use can's static ingredients, the Green Whip has updated engineering that is powerful enough to make fresh vegan whipped cream, despite having a lower fat content. It is easy to vary ingredients, creating plant-based whipped cream and other dietary alternatives your customers seek.
The can offers little or no variation in technique, while the Green Whip employs techniques only limited by simple laws of science and a chef's imagination. Perfect for LTOs.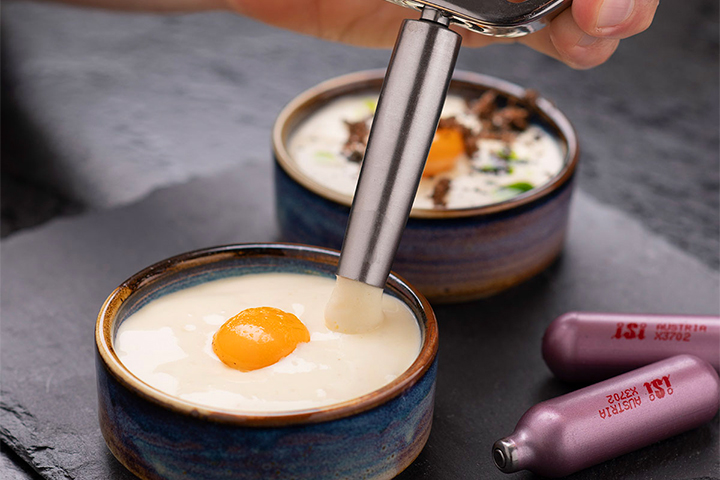 Nourish Your Restaurant With the iSi Eco Series
From a management perspective the iSi Eco Series is better for the Earth and for business:
Increased margin: Save at least 10% in ingredient expenses and create less waste with the Green Whip.
Corporate responsibility: Switching from a can of whipped cream to the Eco series system reduces your carbon footprint by 65% if using dairy and 85% if preparing vegan whipped cream.
Freshly prepared whipped cream is a culinary experience inimitable from a single-use can.
Switching to the Eco Series from a regular can of whipped cream is a win-win-win for customers, your business, and our environment.
The N2O–Whipped Cream Connection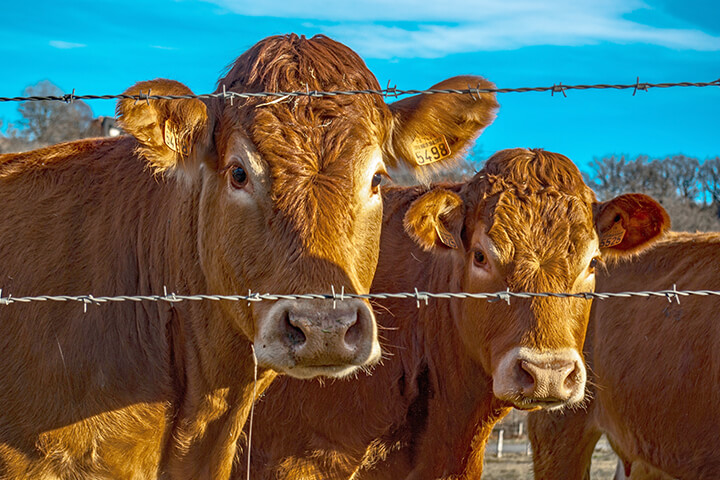 Nitrous oxide (N2O) is an ideal gas for preparing fresh whipped cream because it contains properties such as high fat solubility — an essential quality when working with dairy — and a neutral taste.
Over the past four decades, N2O emissions have increased by 30% in large part due to fertilizers, large-scale farming, and cattle ranching. In light of our changing environment and global economy, iSi made several changes to make sure their production and usage of nitrous oxide is 100% climate-neutrally produced:
Technology and engineering upgrades to production facilities that capture 93% of N2O emissions released during production and converts it into Earth-friendly nitrogen (N2) and oxygen (O).
To neutralize the remaining 7%, iSi invests in climate protection projects targeting growing populations in Africa and South America. Projects are approved and monitored by the United Nations.
Enjoy a Flavorful, Sustainable Future
Interested in supporting a company proactive about reducing their carbon footprint and N2O impact, while saving money on ingredients? Switching from aerosol cans of factory-made whipped cream to the Eco Green Series is the perfect place to start. What creations have you made with your iSi whipping siphons? Let us know in the comments!
About iSi North America
iSi North America (pronounced "E-C") was established in the United States in 1977. The iSi Group, was founded in Vienna, Austria in 1964 and is the largest manufacturer of stainless-steel cream and food whippers, soda siphons, nitro siphons, and their respective gas chargers.
For over 57 years the company has led the way as an innovator in whipper and gas charger technology. iSi Whippers are used throughout the world in award-winning professional kitchens and in private households. Wherever they are used, iSi sets the standards for safety and consistency, making work easier and creating inspiring coffee, cocktails, and cuisine with perfect results for chefs, baristas, bartenders and food enthusiasts.