The Scandinavian approach to life is simply to enjoy it.
Simplistic Scandinavian is a cold-weather dinnerware concept inspired by the warmth and graciousness found in the everyday lives of Norwegians, Swedes, and Danes. Their tried-and-true approach not only encapsulates minimalistic beauty but is also integral to maintaining a positive ambiance for your customers throughout winter.
The World's Coziest Region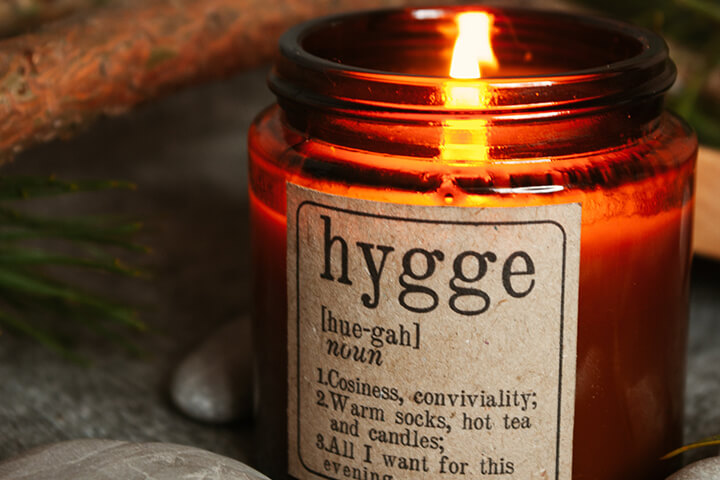 Winter is an ideal time to integrate the wisdom our friends across the pond have mastered. After all, Scandinavian winters are dark, dreary, and in some cases, such as in Hammerfest, Norway, devoid of sunlight altogether.
Yet, as counterintuitive as it sounds, Scandinavians rank as the happiest people on our planet. So, what's their secret to maintaining their jovial spirit during the winter?
Hygge (pronounced "hoo-gah") is the Danish term for the happiness found in being warm and cozy in both body and mind.
Mys (pronounced "mees") is the Swedish term for creating an ultra-comfortable, cozy atmosphere.
Koselig (pronounced "koosh-lee") in Norwegian roughly translates to coziness, enjoying good company, and connecting to nature.
To successfully master the art of hygge, mys, or koselig, curating a warm, inviting table setting to entice people out into the cold and into your restaurant is a necessary skill. Accordingly, we have put together our vision of Simplistic Scandinavian, starting with pieces inspired by Nordic craftsmanship.
Harvest Norse Dinnerware Collection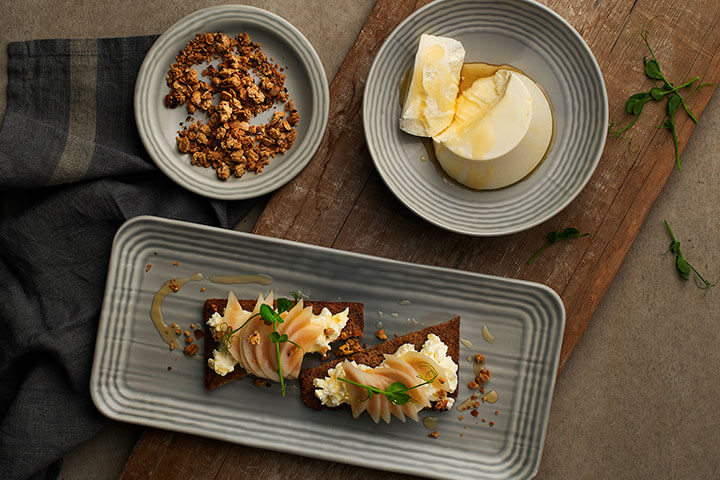 Harvest Norse is a collection of narrow-rimmed plates, round coupes, and rectangular pieces available in two agreeable tones of grey, linen, and the new, semi-matte white. Designed to look and feel like artist-commissioned pottery, each piece of Harvest Norse dinnerware is glazed by hand and features a minimalistic radial design.
Employing a stripped back design, Harvest Norse focuses on natural materials and functionality. Each piece was made with commercial foodservice in mind and is constructed for durability and functionality of the highest order. Made in the UK.
Sequence Professional Glassware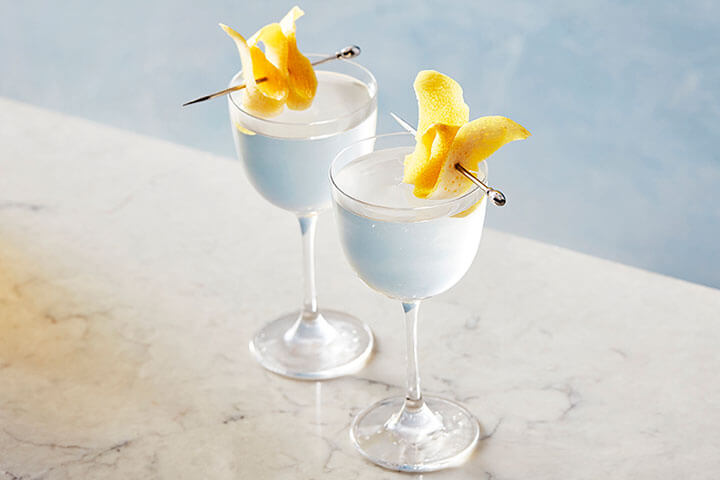 Swedes love tulips but fresh flowers are hard to come by in winter. With a little improvisation, however, we found the perfect functional replacement. The Sequence glassware line features a charming tulip shape balanced upon a well-proportioned, slender leg.
Made from high-performance Krysta glass, Sequence's slender design retains its brilliance and transparency after withstanding over 2000 washes in a commercial cycle. Made in France.
Essentials Professional Glassware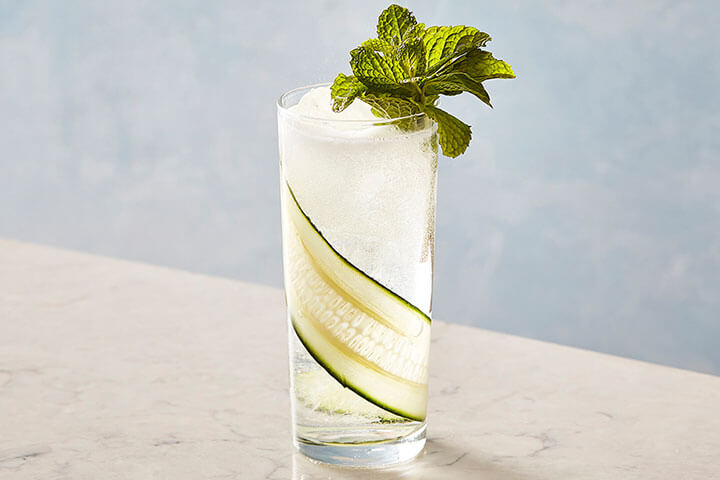 Our next Simplistic Scandinavian glassware line is Essentials. Sleek and sophisticated, this barware line offers a slimming perspective and thin base. Essentials' slim, straight lines and multitude of sizes presents beverages beautifully.
While its presentation is aesthetically graceful, Essentials' ability to function in a professional environment is taken just as seriously — Essentials' high-quality construction is five times stronger than annealed glass. With service in mind, each piece is fully tempered for optimal mechanical and thermal durability.
Fluid Carafes for Beverage Service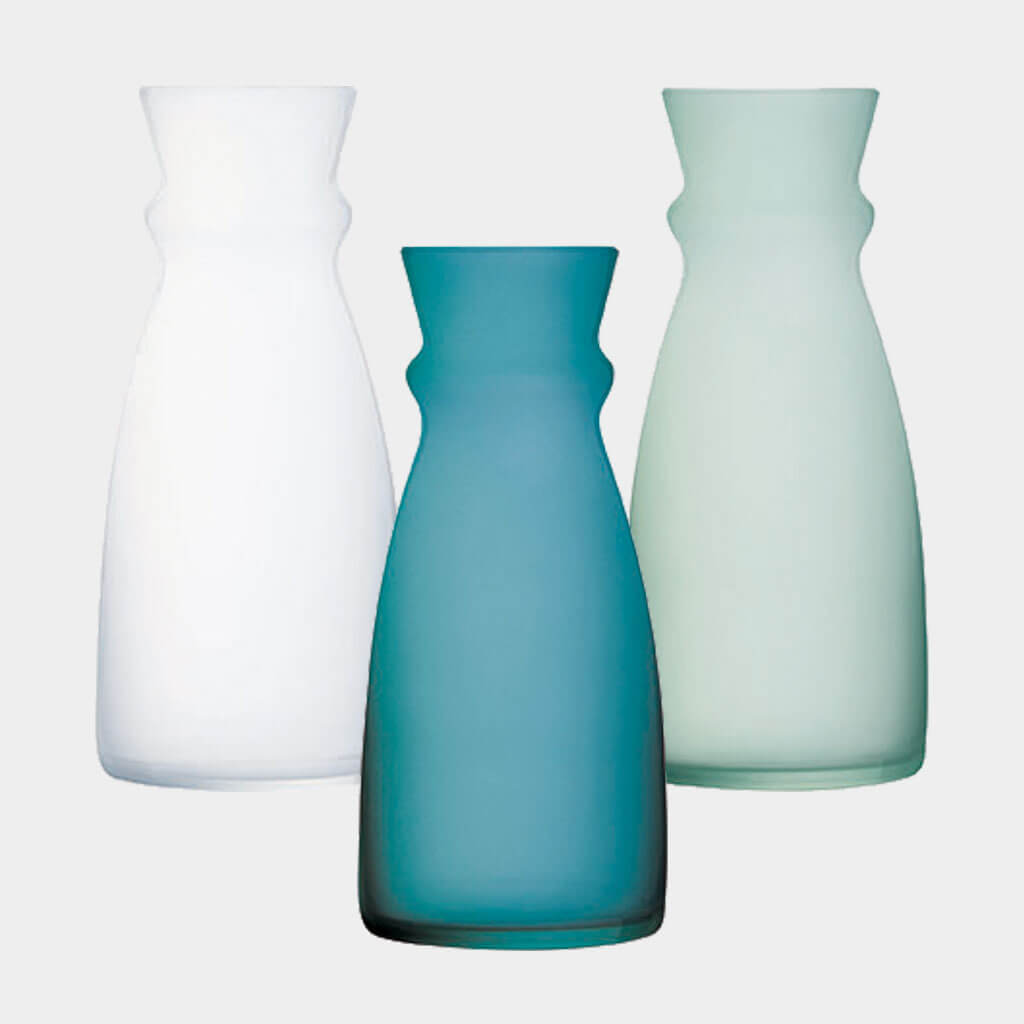 Evoking images of natural landscapes, Fluid Carafes are multifunctional vessels in beautiful matte finishes. Available in green, blue, and white, Fluid Carafes add a pop of color to your tableside beverage service for water, juice, a decanter for wine, cocktail presentations, dressing, a vase for décor, and more.
Servers love the Fluid Carafes because they provide grip support and a neck designed for easy pouring sans drips and leaks. For preservation and storage, attractive BPA-free stoppers are available. For your convenience, Fluid Carafes are commercial dishwasher safe.
Living Mirror Commercial Flatware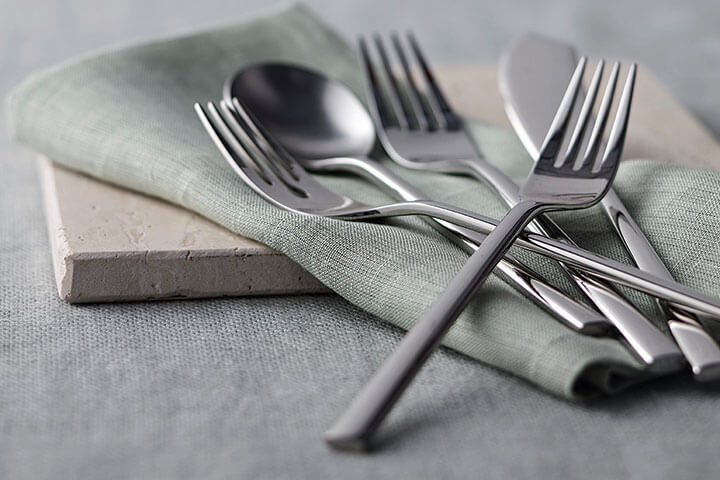 For our Simplistic Scandinavian flatware selections, we looked for sleek pieces that deliver a clean profile. From Swiss company, Sola, the Living Mirror collection earned its name for its shiny mirror-polished finish atop premium 18/10 stainless steel. Living Mirror flatware's high-gauge steel provides optimal strength with rust and acid resistance for a long lifespan. Each ergonomically designed piece is durable and can safe to use in commercial dishwashers, saving your restaurant staff time.
Luxus Sand Commercial Flatware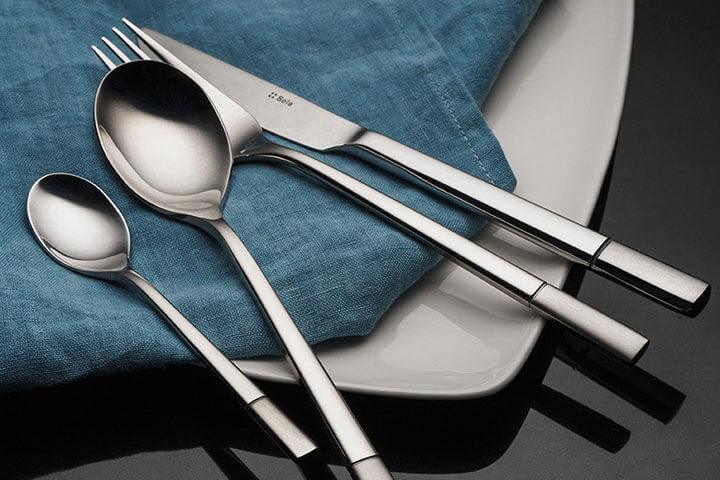 Our last line of functional and high-quality dinnerware evoking a Scandinavian sensibility is the Luxus Sand collection by Swiss designers, Sola. Luxus Sand is made from smooth 18/10 stainless steel that feels silky to the touch. The bottom of the handle uses a sanded texture, adding to our nature notes and to support the minimalist design for the slim shapes of Luxus Sand. Just like the Living Mirror collection, Luxus Sand is commercial dishwasher safe.
Scandinavian Design Aesthetics in Your Restaurant
Creating coziness in winter is the Scandinavian way. Create warmth for your patrons this season by choosing Scandinavian design aesthetics. Simplistic Scandinavian tableware combines natural colors and high-quality materials with functionality, simplicity. and strength. What is your favorite way to bring sunshine into your restaurant this winter? Let us know in the comment section!
About Arc Cardinal
Arc Cardinal proudly offers tableware, smallwares, and buffet solutions. As a result, our customers and partners continually inspire us. Not every concept has the same budget, customer, or operational demands. We set out to provide flexible solutions for a remarkable experience.